Do you have questions about visiting a chiropractor to treat a sports injury? Do not delay seeking chiropractic care if you have a sports injury. Drs. Ike and Jessie Ejiofor at Chirolove Spine & Wellness Center provides rehabilitation and care for sports injuries to patients living in or around Secaucus, NJ. If you are experiencing pain, inflammation, or stiffness resulting from a sports injury, contact our team at Chirolove Spine & Wellness Center for effective and natural treatment. Let's look at a few questions that we encounter in regards to sports injuries.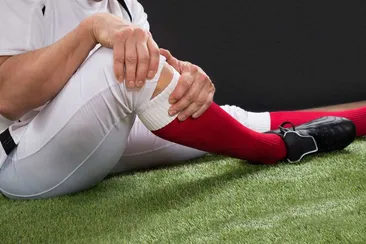 Why Do I Need Chiropractic Care for a Sports Injury?
A skilled chiropractor will help you heal with one on one treatment at the source of the injury. Chiropractors have training for how to manipulate the injured area without causing further harm. If you are an athlete, you likely want to be able to get back out there quickly but the timing must be planned scientifically to avoid re-injury. If you are not under the care of an expert you may find your recovery period takes longer and the results are less than optimal.
How Does a Chiropractor Treat Sports Injuries?
Chiropractic care focuses on the musculoskeletal system and the soft tissues throughout the body. An injury can cause a pinched nerve, slipped disc, muscle irritation, and more. All of these issues can be treated effectively with chiropractic care. Best of all, chiropractic care does not rely on pain medication or surgery to produce results.
How Long Will I Need Rehabilitative Care?
It depends on the nature of the injury. In most cases, there is a definitive plan to get you back to your full capacity with guideposts and goals along the way.
When Should I Schedule Chiropractic Care after an Injury?
As soon as possible. Do not delay if you are experiencing knee pain, leg pain, shoulder pain, or any other pain. Even if you have not had a traumatic injury, a chiropractor can help reduce the "normal" pain that comes from the wear and tear that athletes experience from participating in sports activities.
Contact Our Chiropractors in Secaucus, NJ
Our chiropractors at Chirolove Spine & Wellness Center are proud to assist the athletes in and around Secaucus. If you have any questions about our treatment of sports injuries or are ready to schedule your appointment, call us today at (201) 293-4697.