Auto injuries are among the most common types of injuries. Every day, thousands of people are injured in car accidents. Some auto injuries are lighter than others, but they all need medical attention. If an auto injury remains untreated, it may lead to serious consequences and even permanent disability. At ChiroLove Spine & Wellness Center in Secaucus, NJ, we have treated auto accident injuries for many years.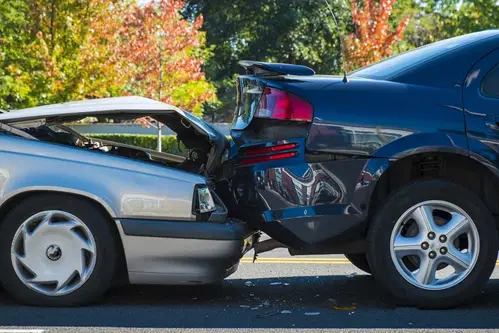 What Are The Types Of Auto Injuries?
There are several types of vehicle accident injuries. The most common auto accident injuries include:
Head injuries: When an auto accident happens, a person's head can be cut or bruised. Some head injuries lead to concussions, while others can lead to long-term brain damage.
Chest injury: Chest injuries can range from simple bruises to broken ribs. Chest injuries can also damage internal organs.
Leg and arm injuries: Depending on the collision, arms and legs can be broken, bruised, scraped, or sprained. Also, knees often hit the dashboard or seats in front of them.
Soft tissue injuries: Car accidents damage the body's connective tissues such as muscles, tendons, and ligaments. The most common form of soft tissue injury is whiplash. It occurs when soft tissues are stretched due to a sudden and quick movement of the head and neck during a car accident.
How Can A Chiropractor Help With An Auto injury?
Even if you had a minor vehicle accident injury, you still should visit a chiropractor. Some injuries and their consequences might not show up immediately. Therefore, it is important to see a chiropractic specialist who will evaluate your condition and offer you chiropractic treatment if necessary. Here is a list of the most common chiropractic manipulations that are usually suggested by chiropractors to patients who experienced auto injuries:
Spinal manipulation: There are three techniques that chiropractors use in spinal manipulation: flexion-distraction, the specific spinal manipulation technique, and the instrument-assisted technique.
Therapeutic massage: One of the best ways to recover from a car accident injury is to get a massage. Massage therapy will reduce pain and improve circulation throughout your body, improving your body's natural ability to heal itself.
Physical pain caused by a vehicle accident injury can be tremendous and can last for a long time. By restoring your body's natural alignment, our chiropractor can relieve your pain, restore your range of motion, and improve your body's natural ability to heal itself.
Schedule an Appointment with Our Chiropractor for Auto Injury Treatment in Secaucus, NJ
When you first visit our office, our chiropractor will assess your musculoskeletal system to determine the type, location, and severity of your auto accident injuries before creating a chiropractic care plan to address them. Call us today at (201) 293-4697 for more information or to schedule an appointment with our chiropractor.