Chiropractic care is an attractive option for chronic pain treatment because it is natural and non-invasive. Rather than mask the symptoms of chronic pain with prescription medication or resorting to invasive surgery, our chiropractor will work with you to relieve your pain, improve your range of motion, and enhance your body's natural healing process. At ChiroLove Spine & Wellness Center, we have years of experience providing residents of Secaucus, NJ with natural and effective chiropractic care.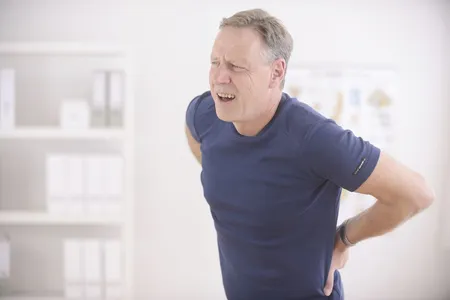 Multiple Chiropractic Treatments
Fortunately, those suffering from chronic pain are in luck. Our chiropractor offers several treatments that have been proven to be effective in treating chronic pain conditions. Our chiropractor is not only concerned with reducing your pain, but also with healing the root cause of your pain condition. Whether the source of pain is a neck injury, a herniated disc, or spinal misalignment, our chiropractor will provide you with the most effective possible treatment.
When you first visit our clinic, our chiropractor will begin by assessing your musculoskeletal system to identify the source of your chronic pain. We will use this information to create a chiropractic care plan tailored to your needs. Rather than resorting to invasive surgery, we can help your body heal naturally.
A Chiropractor's Approach
After examining your medical record, our chiropractor will evaluate you as a patient and run tests to determine the extent of your chronic pain's relationship to what is known already medically. Much of this process either identifies or confirms assumed pain causations. After the diagnosis is complete, our chiropractor will focus on manipulations and manual treatments that directly address the known pain causes as well as helping the patient's body begin to heal correctly.
Chiropractor in Secaucus, NJ
Our team at ChiroLove Spine & Wellness Center in Secaucus, NJ regularly provides help and support to patients suffering from chronic pain. We do not believe that pharmaceuticals are the only solution to chronic pain, and we frequently find that a professional chiropractic approach often produces unparalleled breakthroughs in a patient's well-being. For more information on chiropractic treatment for chronic lower back pain or to schedule an appointment, call us at (201) 293-4697. You may also request an appointment online.