Sports Injury Treatment at Chirolove Spine & Wellness Center
At Chirolove Spine & Wellness Center in Secaucus, our chiropractors specialize in treating sports injuries. We practice various methods that help treat musculoskeletal disorders due to sports injuries. These disorders include knee pain, leg pain, arm pain, neck pain, and other sports injuries. We believe that with our chiropractic care, we can help patients prevent or treat their sports injuries. Our chiropractors can help reduce the possibility of a sports-related injury from reoccurring in the future. If you are suffering from an athletic injury, our team is here to help you get back to living pain-free.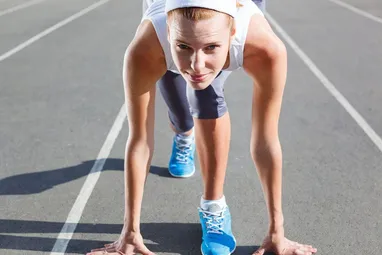 What Causes Sports Injuries?
Playing sport is fun and can benefit your overall health, but it also has risks associated with it. Some causes of the most common injuries we see are:
Overtraining – athletes should have enough recovering time between training sessions. Without this, they risk overuse of joints and muscles, which leads to injuries.
Insufficient warm-up – one of the common causes of injuries is the failure to warm up before a sporting activity correctly.
Repetitive motion – sports that require the plays to engage in repetitive movement can cause injuries.
Forceful impacts – Collisions by participants in some sports can lead to sprains, concussions, and other related injuries. You are likely to find these types of injuries in sports like football. Rugby and Handball. Even in non-contact games like volleyball, players might run into one another hence injuring one another.
How Our Chiropractic Care Can Help
Lower Back Strain
Lower back strain is a well-known sports injury that happens due to a sudden twist to the sides. Our chiropractors are available to help you deal with back injuries.
Muscle Pull
A muscle pull happens when the muscle fibers and tissues get stretched beyond their capability. Our chiropractors can help to restore movement and relieve pain in your tissues.
Neck Pain
Neck pain is a sports injury that is commonly seen with mountain bikers and cyclists. It is because of the position of the body when cycling for extended periods. Our chiropractors can perform gentle adjustments to restore movement and alleviate neck pain. Our chiropractic care can help you properly align your musculoskeletal system for your body to achieve optimal wellness.
Contact Us for Sports Injury Treatment from Our Chiropractor in Secaucus, NJ
Are you interested in resolving your long-term sports injury issues? Contact our team at Chirolove Spine & Wellness Center in Secaucus today to find out how we can help. Our chiropractic sports treatment can improve muscle performance, flexibility, balance, and reduces wear and tear to the body. We are here to help patients recover from their pain and live healthy lives.